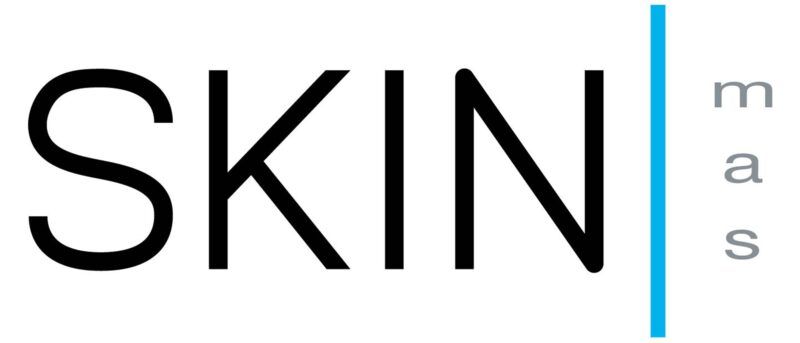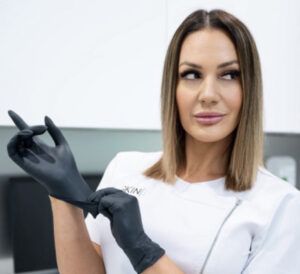 At SKINmas, we are dedicated to providing you with the highest-quality skincare experience possible. We believe that using only the finest premium products, along with advanced techniques, is the key to achieving the best possible results for our clients. Our experienced injectors are highly skilled and trained to guide you in creating a rejuvenated and refreshed 'you' that will leave you feeling confident and beautiful. We understand that everyone is unique, which is why we take a personalized approach to treating our clients. We specialize in reversing the signs of aging by offering a wide range of treatments that have been tailored to suit your individual needs. We are committed to providing you with a truly unforgettable experience, where you will leave feeling refreshed, revitalized and completely satisfied with the results.
Relax unwanted lines and wrinkles, or just freshen up your features with anti wrinkle injections. We can treat the following areas:
As we age, our bone degrades, we lose muscle, our fat pads deplete and our skin loses elasticity. Gravity pulls everything downwards creating wrinkles and sagging skin. Dermal fillers recreate youthful structure in the face and restore volume. Fillers can also treat asymmetrical features and increase lip fullness. We can treat the following areas:
PRP (Platelet rich Plasma) TREATMENT
PRP is scientifically proven to reverse the signs of ageing by improving vascular supply and collagen production. We use your own biological material to rejuvenate your skin, without the need for surgery or injecting synthetic materials.
The Treatment
Strong topical anaesthetic cream is applied to the treatment area. A sample of your blood is taken and is placed in a centrifuge. The centrifuge process separates the red/white blood cells from the plasma and we are able to remove the "Liquid Gold" Platelet Rich Plasma. 
 Our highly trained nurses extract the appropriate amount of PRP to suit your needs, & then inject it by hand to really target your areas of concern. The remaining PRP is then injected into the deep dermis (where your stem cells are) using a Meso device.  If you want to boost results, your nurse will use the platelet poor plasma to lubricate the skin & do skin needling, which breaks down any scar tissue & old collagen bonds.
How Does it Work?
The growth factors in the plasma stimulate stem cells which cause accelerated healing and regeneration or soft tissue. It improves skin quality, texture and elasticity, accelerates hair growth, reduces fine lines and reduces dark under eye circles. Recommended initial treatment protocol is 3 sessions, 4 weeks apart, then just once a year to maintain.
Target areas include:
BioFiller is made by seperating and processing the plasma from your own blood and then inecting it to volumise, lift and rejuvenate areas such as the  face, neck and hands.
From 30mls of your blood, we process 12mls of BioFIller and 3mls of PRP which contain and average of 4.5 billion regenerative platelets. 
BioFiller provides immediate volumetric filling benefits which will last 3-6months PLUS regeneration of the tissues that the gel comes into contact with.
Our Bright Eye treatment combines skin booster, which is a hyaluronic acid dermal filler infused with multiple vitamins and amino acids, in combination with an antiwrinkle product. This treatment caters to a diverse range of skin types by focusing on increasing hydration levels and stimulating collagen and elasticity, to improve skin texture and tone, while also smoothing and relaxing fine lines in the undereye area. 
We recommend a series of three treatments, three weeks apart for best results with the antiwrinkle only incorporated within the first treatment. 
Microneedling is used for the treatment of melasma, surgical scars, & acne scars. Fine lines, wrinkles, pigmentation, and other scars may also be improved. While micro needling is a minimally invasive procedure, this device creates 7000 micro injuries per minute to the skin. This stimulates tissue regeneration through a process called Collagen Induction Therapy, which breaks down the old and damaged strands of collagen to improve the structure and appearance of the skin.
It generally takes up to 3 months for physical improvement to be seen, & multiple treatments may be required. When treating at a shallow needle depth you will not require any numbing, however when we treat at deeper levels you will be offered topical anesthetic.
You may experience some low grade redness and slight swelling for up to 4 days post treatment. When treating pigmentation, you may experience darkening of the pigmented areas followed by lightening.
CHIN AND JAWLINE FAT DISSOLVING
Fullness under the chin (double chin) is a common concern for men and women. It can be caused by ageing, genetics, or weight change. Sometimes, no matter how much you diet or exercise, the fullness in this area may not go away, and it may make you feel older and heavier than you actually are. This stubborn fat can sometimes be seen around the jawline as well.
At SKINmas we offer a prescription-only injectable treatment to reduce the fat, resulting in a more contoured neck profile and jawline. Some people may require 2-3 treatments, at least 6-8 weeks apart.
Our Laser Genesis treatments provide a non-invasive way to enhance skin texture, reduce wrinkles, and lessen redness, resulting in a more youthful appearance. Choose from full-face rejuvenation or the targeted Green Genesis option to combat redness and veins. Nurse Mina will customize the treatment for your specific needs, addressing skin concerns such as rosacea, poikiloderma, and dyschromia. Our specialized spot treatment ensures you feel refreshed and confident.
We recommend at least 3 treatments 4 weeks apart for any brown, redness or spot treatments for the face. At least 3 treatments 8 weeks apart for veins of any type.