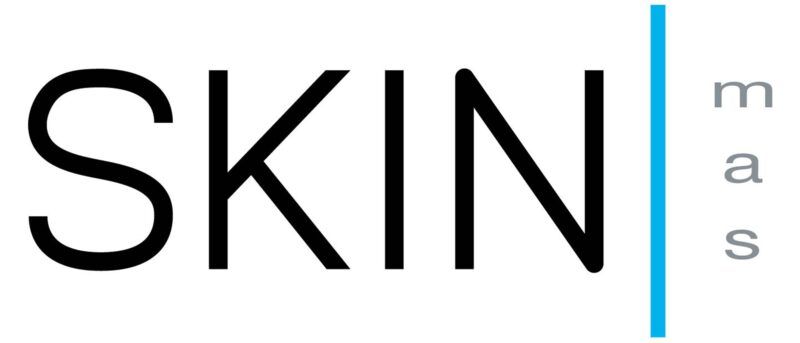 This Privacy Policy sets out our commitment to protecting the privacy of personal information provided to us, or otherwise collected by us, offline or online, including through our website (Site). In this Privacy Policy we, us or our means SKINmas  ABN 75634462141.
Personal information
The types of personal information we may collect about you include:
Your name
Images of you
Your contact details, including email address, mailing address, street address and/or telephone number
Your age and/or date of birth
Your credit card or payment details (through our third party payment processor)
Information you provide to us through customer surveys
Details of products and services we have provided to you and/or that you have enquired about, and our response to you
Your browser session and geo-location data, device and network information, statistics on page views and sessions, acquisition sources, search queries and/or browsing behaviour
Information about your access and use of our Site, including through the use of Internet cookies, your communications with our Site, the type of browser you are using, the type of operating system you are using and the domain name of your Internet service provider
Additional personal information that you provide to us, directly or indirectly, through your use of our Site, associated applications, associated social media platforms and/or accounts from which you permit us to collect information
Any other personal information requested by us and/or provided by you or a third party.
Medical History
We may collect these types of personal information directly from you or from third parties.
What is Confidential Information?
It is a well-settled principle of law that where one party ('the confidant') acquires confidential information from or during his service with, or by virtue of his relationship with another ('the confider'), in circumstances importing a duty of confidence, the confidant is not ordinarily at liberty to divulge that information to a third party without the consent or against the wishes of the confider.  (Office of the Information Commissioner Queensland, 2012)
What Is Personal Information?
As defined by the Privacy Act personal information is information that identifies an individual; or about an individual who is reasonably identifiable.
What is Sensitive Information?
Sensitive information is a form of personal information. SKINmas Pty Ltd collects sensitive information in the form of patients/clients medical and health history. This information is collected as a necessary means to ensure our patients/clients are safe to undergo our medical based treatments. Patient/clients have the right to refuse to disclose any information. It is important to note that withholding important information places you as the patient/client at risk of adverse events. SKINmas Pty Ltd holds the right to refuse treatment should it be deemed unsafe.
Collecting Confidential/Private/Sensitive information
At SKINmas we perform medical based procedures. Gathering and collecting private/confidential/sensitive information allows us to determine medical suitability for treatment, ensuring your safety. Withholding important information may place you at risk of adverse events.
We collect and gather confidential/private/sensitive information necessary to adhere to legislative requirements governed by the Medicines and Poisons Bill 2019 (QLD) for prescriptions.
We gather and collect confidential/private/sensitive information to help us ensure we carryout correct patient/client identification.
We may collect, hold, use and disclose personal information for the following purposes:
To enable you to access and use our site, associated applications and associated social media platforms
To contact and communicate with you
For internal record keeping, administrative purposes, invoicing and billing purposes
For analytics, market research and business development, including to operate and improve our Site, associated applications and associated social media platforms
To run competitions and/or offer additional benefits to you
For advertising and marketing, including to send you promotional information about our products and services and information about third parties that we consider may be of interest to you
To comply with our legal obligations and resolve any disputes that we may have
Medical prescriptions. Medical suitability for treatments.
It is important to note that due to patient confidentially we do not under any circumstances discuss any sensitive information with family members or others that are not involved in the direct care of the patient/client within the clinic environment of SKINmas.
Information may be shared within the clinic environment with those qualified and directly involved with your care to ensure continuity of care.
Medical and significant family history is required for assessment prior to the issuing of medical prescriptions, ensuring you are medically suited to undergo treatment.
Some information may not be relevant to disclose; you will be made aware of this during your complimentary consult. Withholding important and relevant information may place you at risk of an adverse events. SKINmas Pty Ltd reserves the right to refuse treatment should not all the necessary/legal requirements be met.
Disclosure of personal information to third parties
We may disclose personal information to:
Third party service providers for the purpose of enabling them to provide their services, including (without limitation) IT service providers, data storage, web-hosting and server providers, debt collectors, maintenance or problem-solving providers, marketing or advertising providers, professional advisors and payment systems operators
Our employees, contractors and/or related entities
Our existing or potential agents or business partners
Sponsors or promoters of any competition we run
Anyone to whom our business or assets (or any part of them) are, or may (in good faith) be, transferred
Credit reporting agencies, courts, tribunals and regulatory authorities, in the event you fail to pay for goods or services we have provided to you
Courts, tribunals, regulatory authorities and law enforcement officers, as required by law, in connection with any actual or prospective legal proceedings, or in order to establish, exercise or defend our legal rights
Third parties, including agents or sub-contractors, who assist us in providing information, products, services or direct marketing to you. This may include parties located, or that store data, outside of Australia
Third parties to collect and process data, such as Google Analytics or other relevant businesses. This may include parties that store data outside of Australia By providing us with personal information, you acknowledge that some third parties may not be regulated by the Privacy Act and the Australian Privacy Principles in the Privacy Act and if any third party engages in any act or practice that contravenes the Australian Privacy Principles, it would not be accountable under the Privacy Act and you will not be able to seek redress under the Privacy Act.
Employees/Third Party involvement of confidential information
Where SKINmas  has access to any personal information belonging to a customer/client of the Company, the Company will ensure the maintenance of confidence of any confidential information that the Company has access to, or become aware of, and will prevent its unauthorised disclosure or use by any person.
 SKINmas will not use the confidential information for any purpose other than for the relevant and related Company processes.
Every employee of SKINmas is responsible for the appropriate handling of such private and confidential information to prevent unlawful disclosure. An employee of SKINmas will not use confidential and or sensitive information for any purpose other than for the relevant and related employer processes during their employment.
All employees are not to disclose or use any personal or sensitive information of individual's post-employment at SKINmas.  Any action of breach of policy may/will result in disciplinary action.
Storage and security
We are committed to ensuring that the personal/sensitive information we collect is secure. In order to prevent unauthorised access or disclosure, we have put in place suitable physical, electronic and managerial procedures to safeguard and secure the personal information and protect it from misuse, interference, loss and unauthorised access, modification and disclosure. We cannot guarantee the security of any information that is transmitted to or by us over the Internet. The transmission and exchange of information is carried out at your own risk. Although we take measures to safeguard against unauthorised disclosures of information, we cannot assure you that the personal information we collect will not be disclosed in a manner that is inconsistent with this Privacy Policy.
Any photos shown as before and afters on public platforms have been approved by the patient/client involved. All photos are stored in a secure database for the purpose of medical records/documentation.
No photos are displayed or shown at any time without the informed consent of the patient/client. We promote photos of an unidentifiable nature. Photos that show identifiable features will at all times have the informed consent of the patient/clients.
Cookies and web beacons
We may use cookies on our Site from time to time. Cookies are text files placed in your computer's browser to store your preferences. Cookies, by themselves, do not tell us your email address or other personally identifiable information. However, they do allow third parties, such as Google and Facebook, to cause our advertisements to appear on your social media and online media feeds as part of our retargeting campaigns. If and when you choose to provide our Site with personal information, this information may be linked to the data stored in the cookie. We may use web beacons on our Site from time to time. Web beacons (also known as Clear GIFs) are small pieces of code placed on a web page to monitor the visitor's behaviour and collect data about the visitor's viewing of a web page. For example, web beacons can be used to count the users who visit a web page or to deliver a cookie to the browser of a visitor viewing that page.
Links to other websites
Our Site may contain links to other websites. We do not have any control over those websites and we are not responsible for the protection and privacy of any personal information which you provide whilst visiting those websites. Those websites are not governed by this Privacy Policy.
Accessing your treatment records
You have the right to apply for access to information held in your treatment records. Please contact
[email protected]
.
To apply for access to your treatment records we do require written confirmation that you wish for this information to be released and a method in which you wish to receive it. Our release of information form will also need to be completed. Please allow thirty working days for all treatment records to be issued. A fee may be applied.
Problems Queries or Complaints
SKINmas Pty Ltd takes all problems, queries and complaints seriously. Should you as the patient/client be concerned then please contact us directly via email, phone and or website.
Should you not be happy with how SKINmas has handled your complaint/concern then please refer to below:
Australian Information Commissioner
Phone: 1300 363 992
Post: GPO Box 5218, Sydney NSW 2001
Online Form:
www.oaic.gov.au
(Privacy Complaint Form).
We may, at any time and at our discretion, vary this Privacy Policy by publishing the amended Privacy Policy on our Site. We recommend you check our Site regularly to ensure you are aware of our current Privacy Policy.